Specialist in macrocarpa post & rail fences and lifestyle block fencing.

Your high-quality fencing solutions for all rural, commercial & residential properties.
A property's fence defines its borders and provides function, protection and personality – but more importantly a fence needs to be strong and durable to last the test of time and withstand all the elements mother nature will throw at it.
I have been in the fencing industry since 2004, learning the trade in both rural and residential fencing before starting Allison Fencing in 2011. Since then I've developed my skills further in a wide range of different fencing styles including: deer fencing and yards; full dairy conversions; great looking macrocarpa post and rail fences; dressed front of house fences for great street appeal; pergolas and much more.
I pride myself on my work ethic and attention to detail with a focus on quality products and build – no job too big or small. I use high-quality well maintained tools and machinery and currently run a side mount post driver on a four wheel drive tractor with loader, a 2.5 tonne digger service and an airless spray painting unit for professional fence staining.
I understand Canterbury's harsh weather conditions and unique soil compositions, so if you want it done right, I'm your man.
Cameron Allison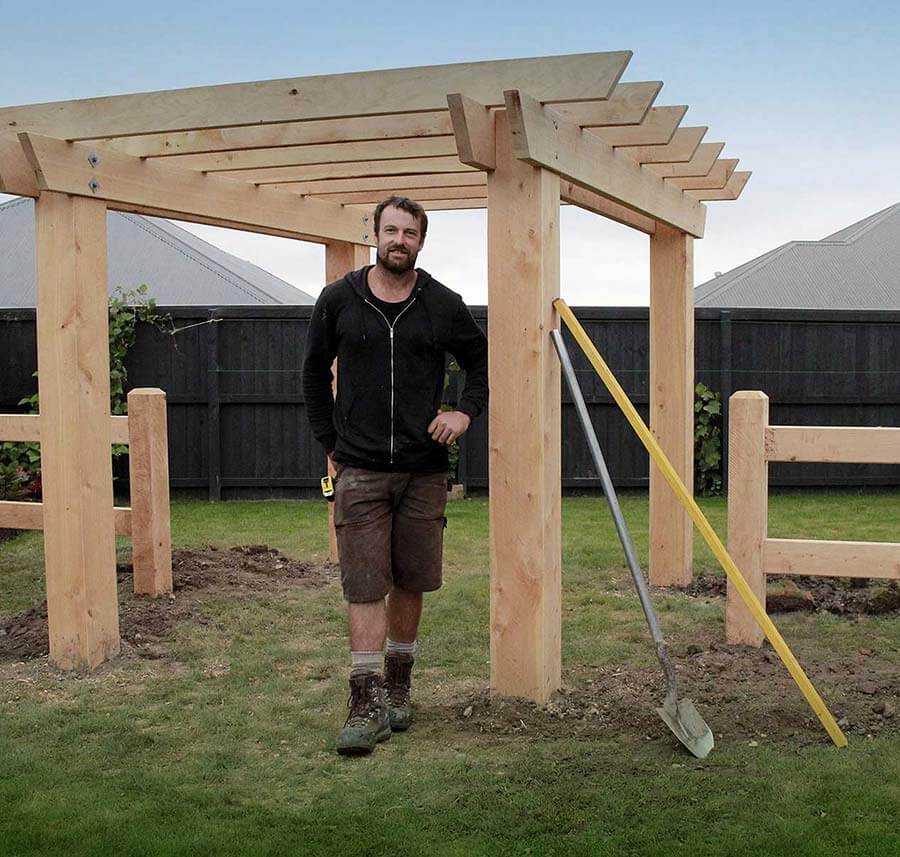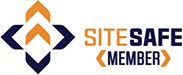 Allison Fencing is a Site Safe Member with a current building and construction passport
There's a Fence for Everything
Lifestyle Block Fencing
Combine functionality and style with quality macrocarpa post and rail fences for your lifestyle block.
Rural Farm Fencing
Strong and durable farm fencing solutions that you can depend on for decades into the future.
Commercial Fencing
Practical solutions for schools, warehouses, multi-lot subdivisions, businesses and industries.
Residential Fencing
Add some street appeal to your property with unique residential fencing that sets you apart from the rest.
Your Full Service Fencing Contractor
Fence Planning & Design
With so many diverse fencing projects under my belt, I can offer a wealth of knowledge and advice to help you plan and design a fencing solution to meet your specific requirements. My experience allows me to identify potential problems before they arise to ensure a smooth process that is done right first time and to budget.
Fence Construction & Installation
I take care of everything needed for a fencing project including sourcing materials and machinery, post driving, construction and working with other contractors if required. My attention to detail will ensure the fence construction is precise and to plan while my methodical and focused working process delivers time efficient results.
Fence Repairs & Maintenance
My services also extend to providing fence maintenance and damage repairs for all types of fencing. I'll ensure that the repairs match the style of the original fence, and if necessary, offer advice for improvements or replace and strengthen where necessary to ensure the fence remains strong and durable for as long as possible.
Affordable Fencing
What does it cost to build a macrocarpa post and rail fence compared to a standard pailing fence or a feature fence? Price is an important factor to consider when building a fence and while I'll never claim to be the cheapest (because that would result in substandard results), I always strive to produce the most competitive and affordable fencing solutions for all jobs – big or small.
Due to the many variables involved with fence construction it is difficult to provide an accurate quote without first visiting the location to assess exactly what is required. This way I can prevent hidden surprises by identifying issues that could potentially impact on the final cost.
No Shortcuts, Just Quality Craftsmanship
If you are going build a fence then you'll expect it to last the test of time. Unfortunately too many fences are produced using cheap materials and poor quality construction, this is particularly noticeable in much of the residential fencing throughout Christchurch and the Selwyn District.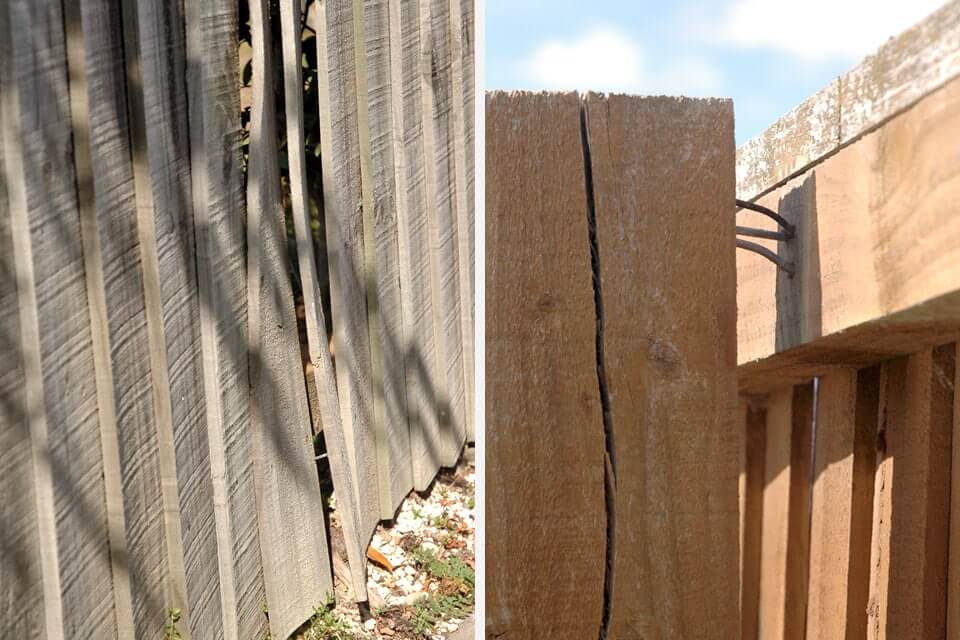 Cheap Fencing
Cheap fencing usually requires shortcuts or compromises to be made to the overall quality. For example, many fencing contractors will use nail guns and 100mm nails with pine timber rails that tend to be wet – once the sun dries the rails, the wood twists and the nails aren't strong enough to hold them.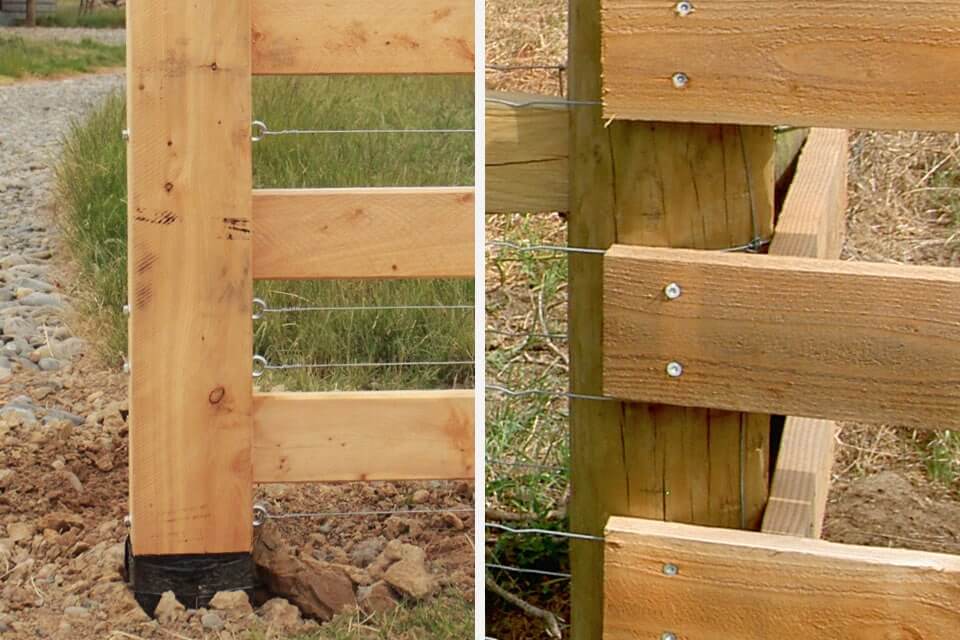 Fencing Done Right
Residential fences can catch a lot of wind so it's important the posts are placed deep enough into the ground (a minimum of 750mm) to stand up to the elements. I also use 100mm bugle batten screws, which are thicker than nails and get a much better hold, to fix my post & rail fences together. A bonus of using screws is if you ever need to take a section of fence down, you can just unscrew without damaging the rails.
Lifestyle Block & Rural Fences
Want the best fencing contractor in Canterbury?
Phone Cameron for a free quote and expert advice:
Cameron Allison
Allison Fencing Ltd
360 Clintons Road
RD 1
Christchurch 7671